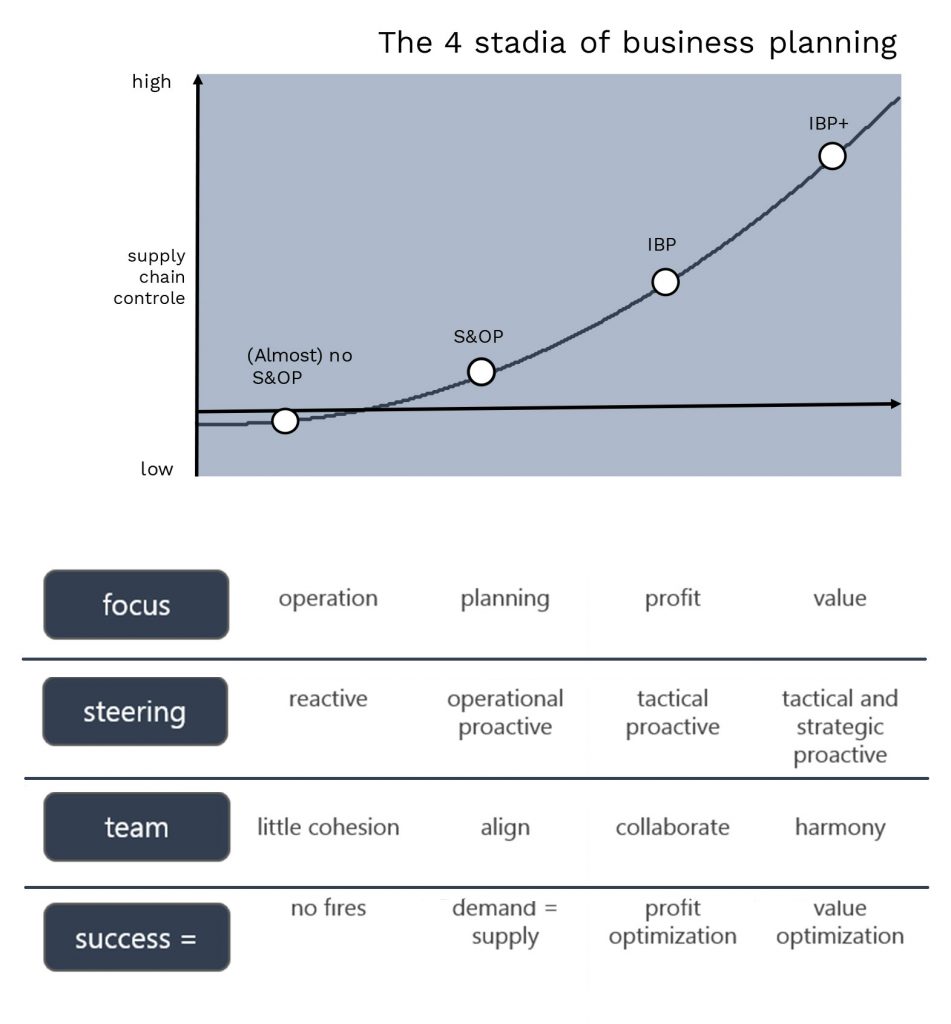 The road to a successful IBP is like climbing a mountain. The road leads via different base-camps. Every step brings you closer to the top.
Like Gartner1 we recognize 4 stages of S&OP/IBP development. Reaching these stages is like reaching a base-camp. In mountaineering, the climbers acclimatize and prepare for the journey to the next base-camp. In the development to IBP+ we use the base-camps to embed the process in the organization and through continuous improvement maximize the results. After realization, this base-camps acts as the stable base for further development towards the next base-camp.
Each of the stages is characterized by a specific focus. This focus determines the steering, the requirements for the teams and what success looks like.
Want to know more? Contact us